YOUR GATEWAY TO CHINA FOR
ALL YOUR CARDBOARD DISPLAYS & PACKAGING NEEDS.
The Ultimate Custom Pop Display & Packging Manufacturer At YJ Display, we offering expert design and manufacturing of innovative, high quality cardboard pop displays and specialty packaging. Each cardboard pos stand and boxes can be fully made personalized with endless materials to choose from. Explore all the different display & packaging solutions we offer. Our expert design team offer a full suite of services including 3D animation and printing, conceptual, industrial and structural design, graphic design, and prototypes – within 72 hours of receiving artwork/dielines.
CHINA DISPLAY & PACKAGING MANUFACTURER
Our company policy is to constantly reinvest in new and more efficient equipment, gearing labour accordingly, Our production is equipped with state-of-the-art large format printing presses. Our quality control staff manage the production throughout every step and is all quality approved before being shipped and delivered to our clients.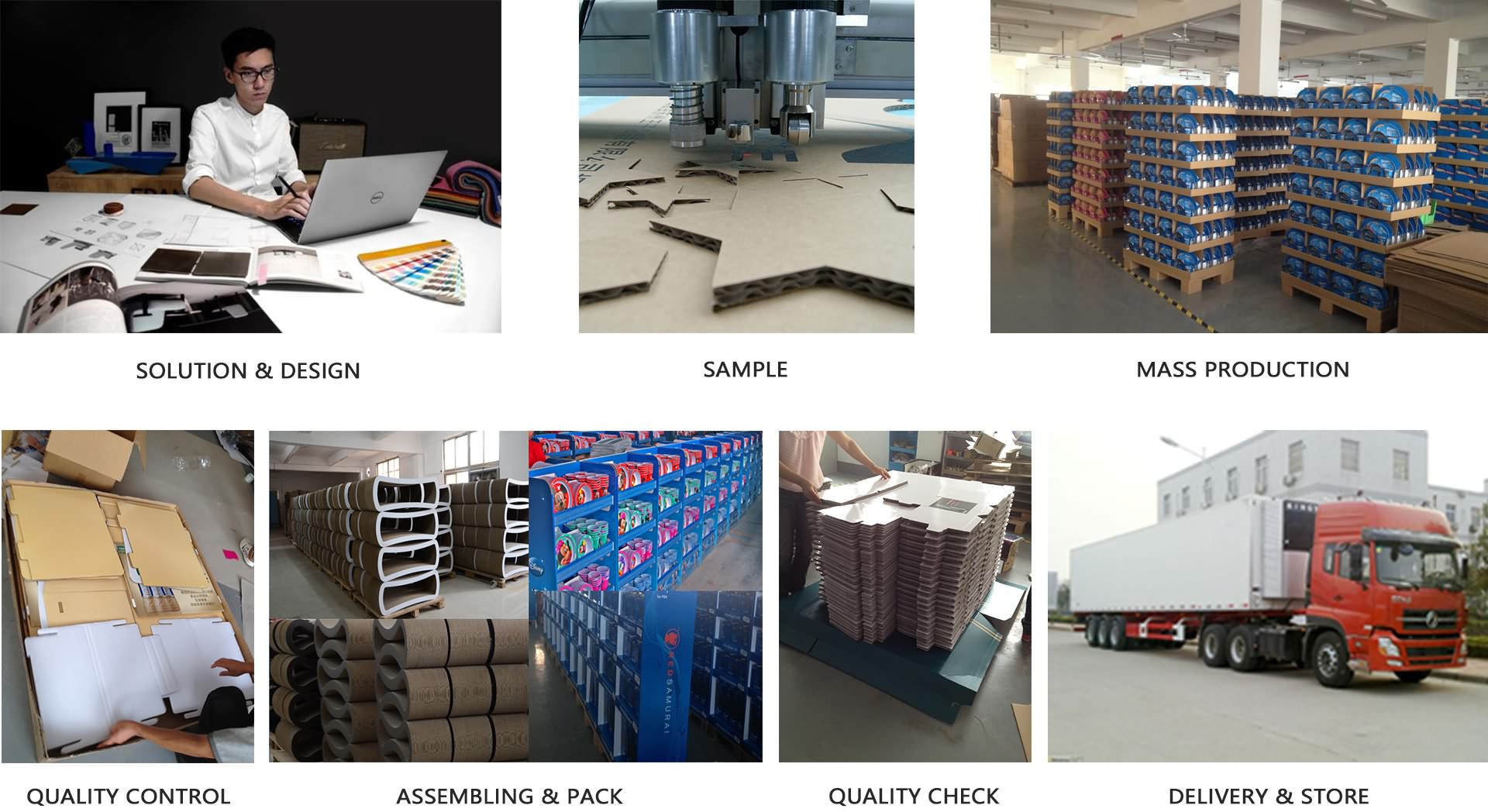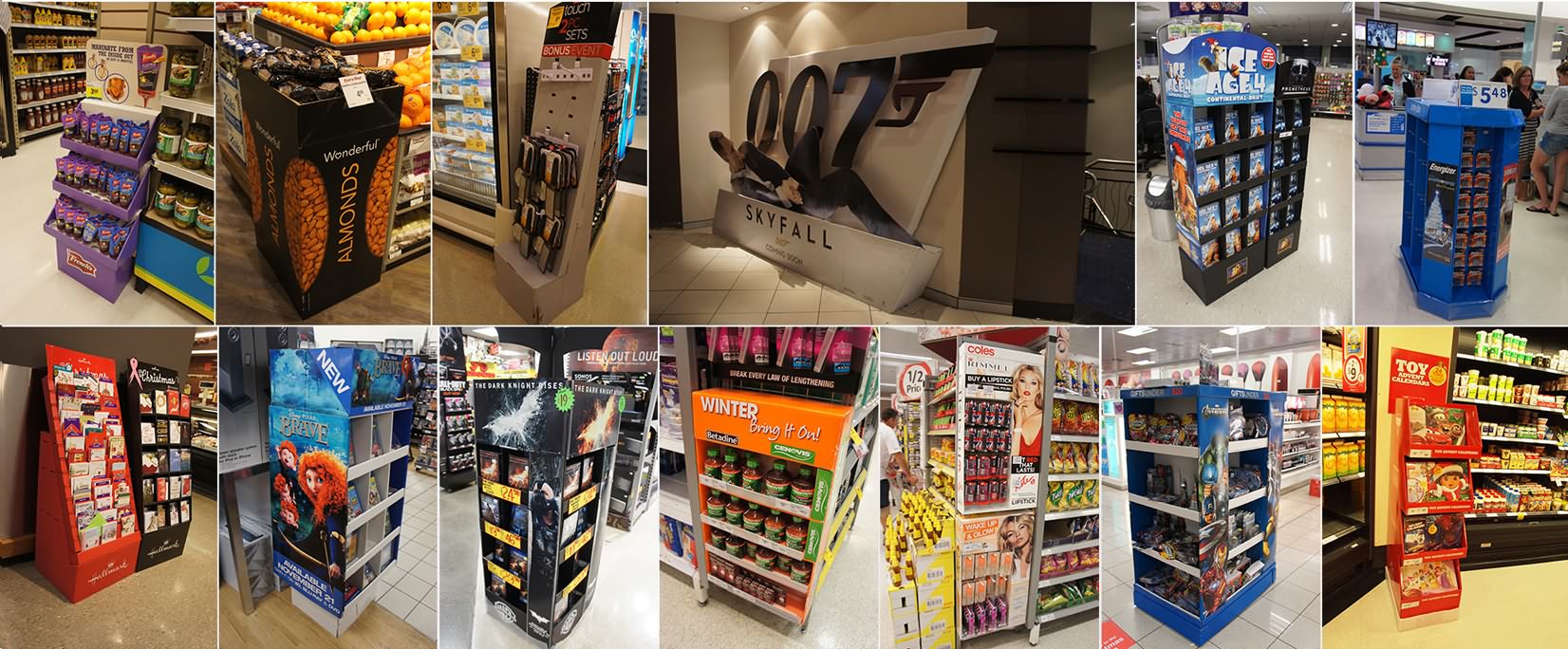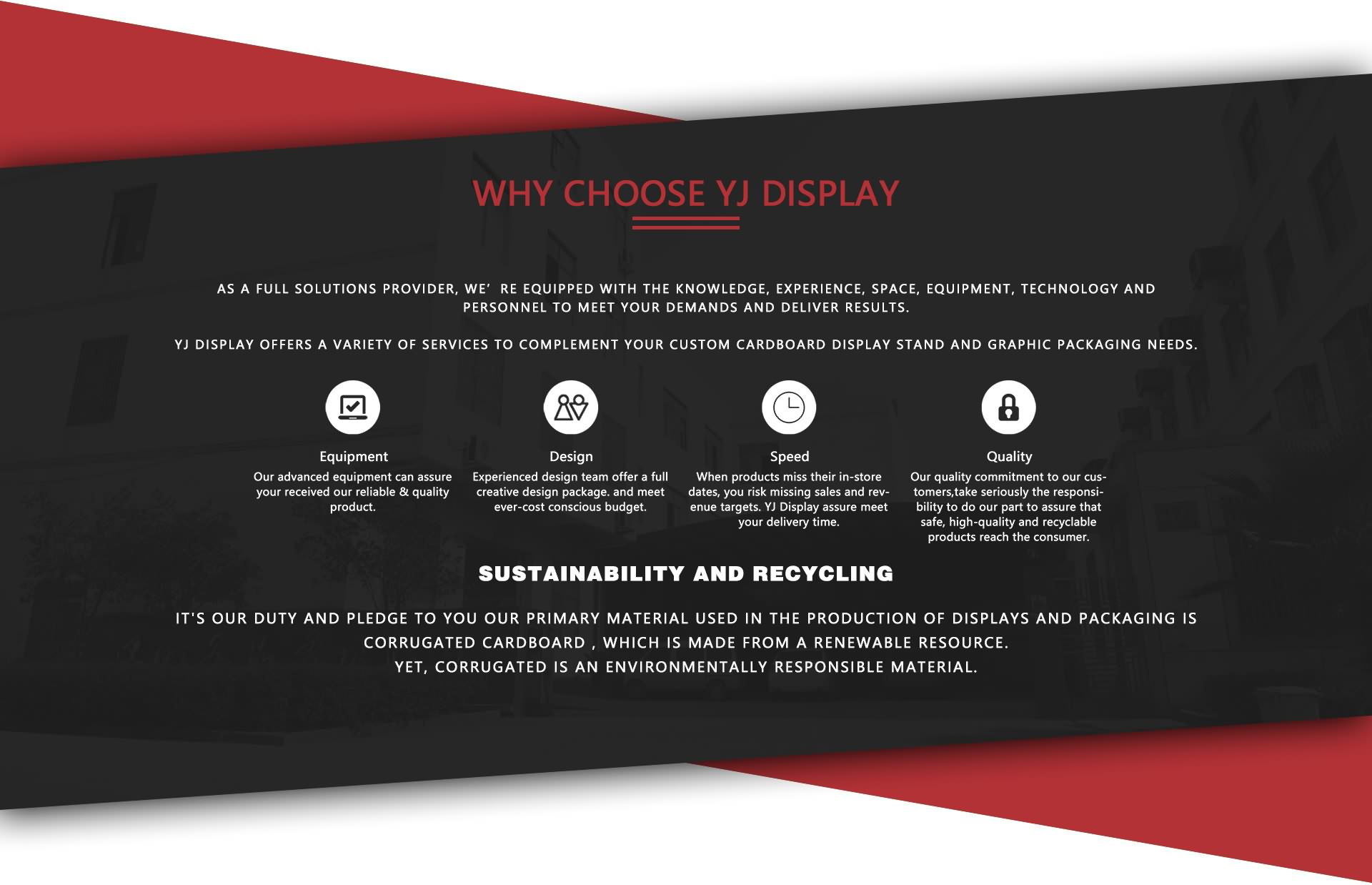 MEET OUR CLIENTS

GET IN TOUCH
To discuss your requirements, please contact us now.
Phone: +(00)86-755-21380510 | email: sales@popjn.com
YJ Display Co., Ltd

B1 Building,No.
4 Yangchong Road,Baoan District,
Shenzhen, 518127 PR.China.
086-755-21380510
086-18565743800
sales@popjn.com
CONTACT US
For inquiries about our products or pricelist, please leave your email to us and we will be in touch within 24 hours.